This is a list of memes, more specifically friend memes. Ft. Pepe & Doge.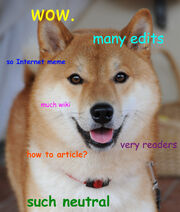 The list begins
Edit
No Hono
Headornosexual
Gameband
God, Jesus & Fam
AyZac
5 is an even number
TwooOoOO
Half of the diameter is the diam
Both are round
Slopes
Comic Sans
Prank gone wrong/ its just a prank broo
heh heh letchu kno
But Keith Told Me
Sub Catagory, Sabrina.
Edit
Avoir
Articial
Negligable
probably more??? im tired don't hate (AN: This is not a meme)